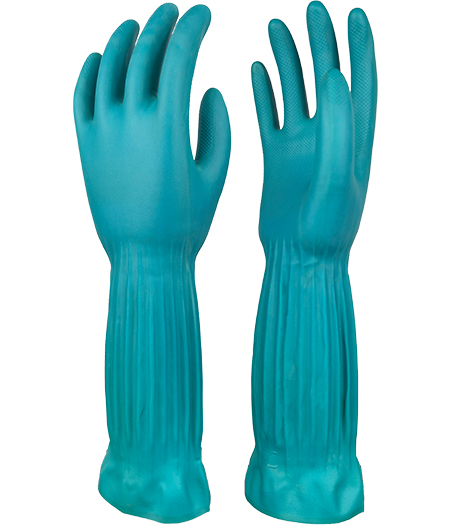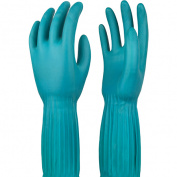 Specification & Packaging
Product Description
Natural Rubber/ Chloroprene Blended Flocklined with Fiftted Cuff
Features
Latex-Chloroprene Blended – Higher resistance to a range of household chemical/detergents yet glove remain flexible.
Slender Pointed Fingertips - for optimum dexterity.
Thick 20mil Material - 10% thicker than regular household gloves.
Anti-Microbial Treatment - To prevent growth of bacteria & fungi.
Fitted Cuff - Prevent wet sleeves.
100% Cotton Flocklined – help absorbing perspiration and provide easy dinning and doffing.
Waffle Palm Pattern - for superb grip in both wet and dry condition.
Contour Shape and Fit - ensuring comfort.
Groove Design - Help channeling away the fluid.
Extra Long Cuff – 38cm elbow length cut for extra rm protection.
Applications
Household cleaning and maintenance
Handling household chemical/detergent
Suitable for use in kitchen, garden, garage
Packaging
Pack - pair packed, 12 pairs per inner polybag
120 pairs in a master carton