September 28, 2023
Mud Balls Programme - Sungai Petani River - Water Restoration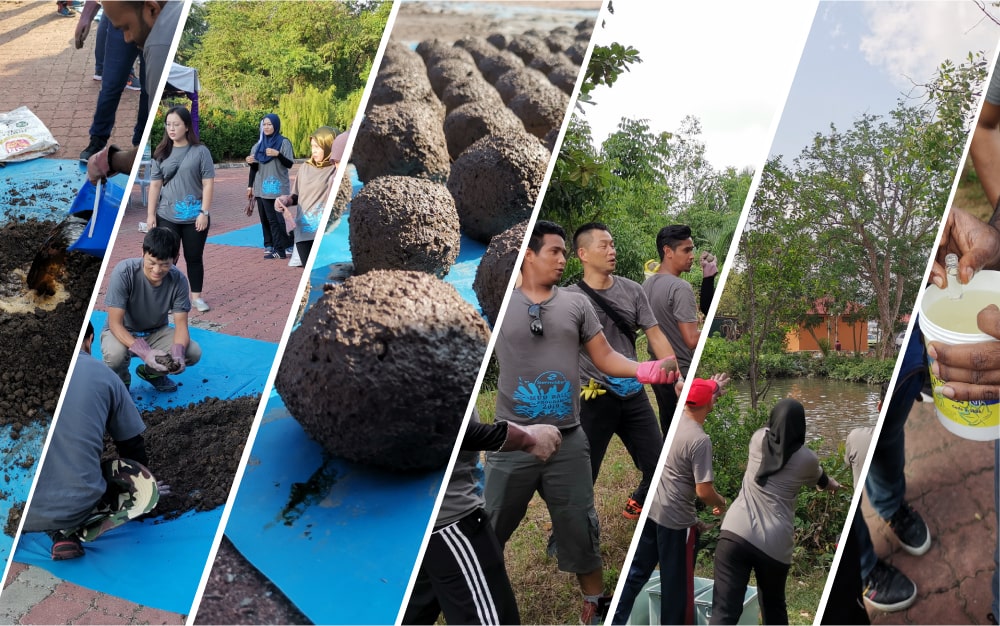 Our Approach
Sumirubber's approach to community engagement is focused on locally-driven engagement…it all begins from home. Our community engagement initiatives broadly encompass the element of employee volunteering.
Our Activity
Sumirubber's team in the "Mud Balls Make and Throw!"
On numerous occasions jointly Sumirubber's team with the support of Kedah State Irrigation and Drainage Department (Sungai Petani) has carried out water quality restoration on the Sungei Petani river. By improving the quality of the water it benefits the life of the community/people by staying healthy and at the same time the purification process will also improve the aquatic wildlife. Sumirubber is actively working on strategies to protect our planet as well as its people.