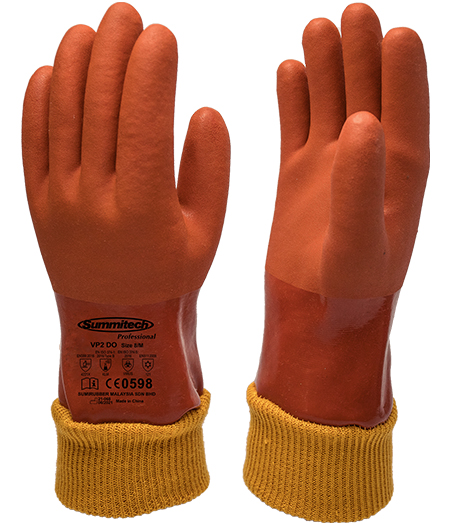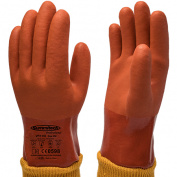 Specification & Packaging
Product Description
Acrylic Boa Liner Work Gloves, PVC Full Dipped
Features
Designed to protect at temperatures ≥ -20°C.
PVC full dipped remains flexible at low temperatures.
Resistance to oils, greases and hydrocarbons.
Rough/pebble finish provides excellent grip on wet and slippery surfaces.
Knit Wrist protect winds go into gloves to keep hands warm.
Comply with EN ISO 374-5:2016 VIRUS test for Extra Protection against smaller viruses, bacteria and fungi.
Size/Wrist
8/M, 9/L, 10/XL
Packaging
Pair packed 6 pairs in a bundle
36 pairs in a master carton